You are currently browsing the category archive for the 'Western' category.
Sales Associates are very helpful- but not pushy
I've never been abandoned in a dressing room
Its always a clean and friendly enviroment
Clothing is always tasteful
Clothes are never in messy heaps on tables that you have to dig through to find your size
Displays aren't overwhelming
Prices are decent
When you check out they always comes around to your side of the cash registar to hand you your bag instead of making you reach over the counter
And now. . .
Nordstrom's keeps the holidays in their respective season! Personally, nothing disgusts more than a store that is catering towards Christmas in October. I just can't handle Christmas frou-frou until after Thanksgiving. Even then that is too early because the Christmas season is traditionally (before retail grabbed it and ran) after Christmas, not before. And then seeing Valentines displays a week after Christmas makes me gag. Don't get me started on the poor Easter bunnies that show up around February 15.
I really want these bracelets! Wouldn't they look cute with a skinny jeans, a tunic top and red shoes?
Confession, I really don't care for Missioni, so I am not really too upset that Target is all sold out of whatever it was that they were selling from the Missioni line. I just don't get the whole stripe thing. . . and zig-zags, or the whole Missioni winter collection while we are on the topic. I admit I've seen a few scarves that I liked, they added a nice little touch of color, pattern or texture here and there; but at the same time, I could live without it. Most of it just reminds me of those lonely couches you see sitting by the side of the road, you know, the sad, orange plaid from the 70′s.
Picture via HERE
"Gasp!" You say, "Fie on you for not liking Missioni!" To which I reply, "The only reason you like them is because someone told you to. They have an excellent marketing program."
Esty.com is a dangerous place for me. Add the color yellow, and well, terrible things happen to my wallet. Right now I am resisting. . .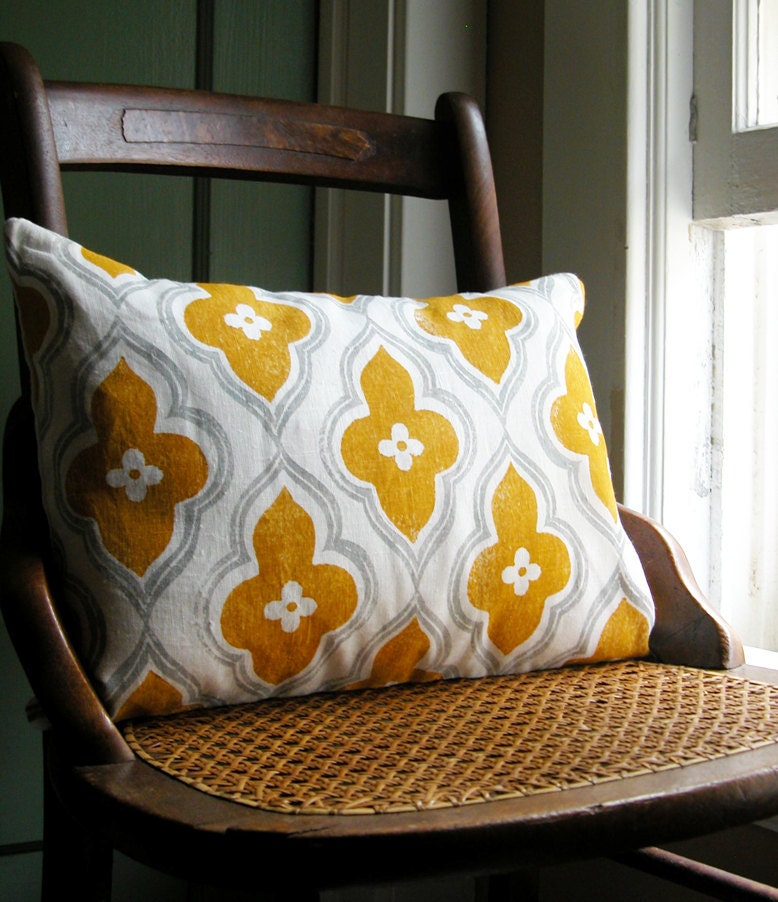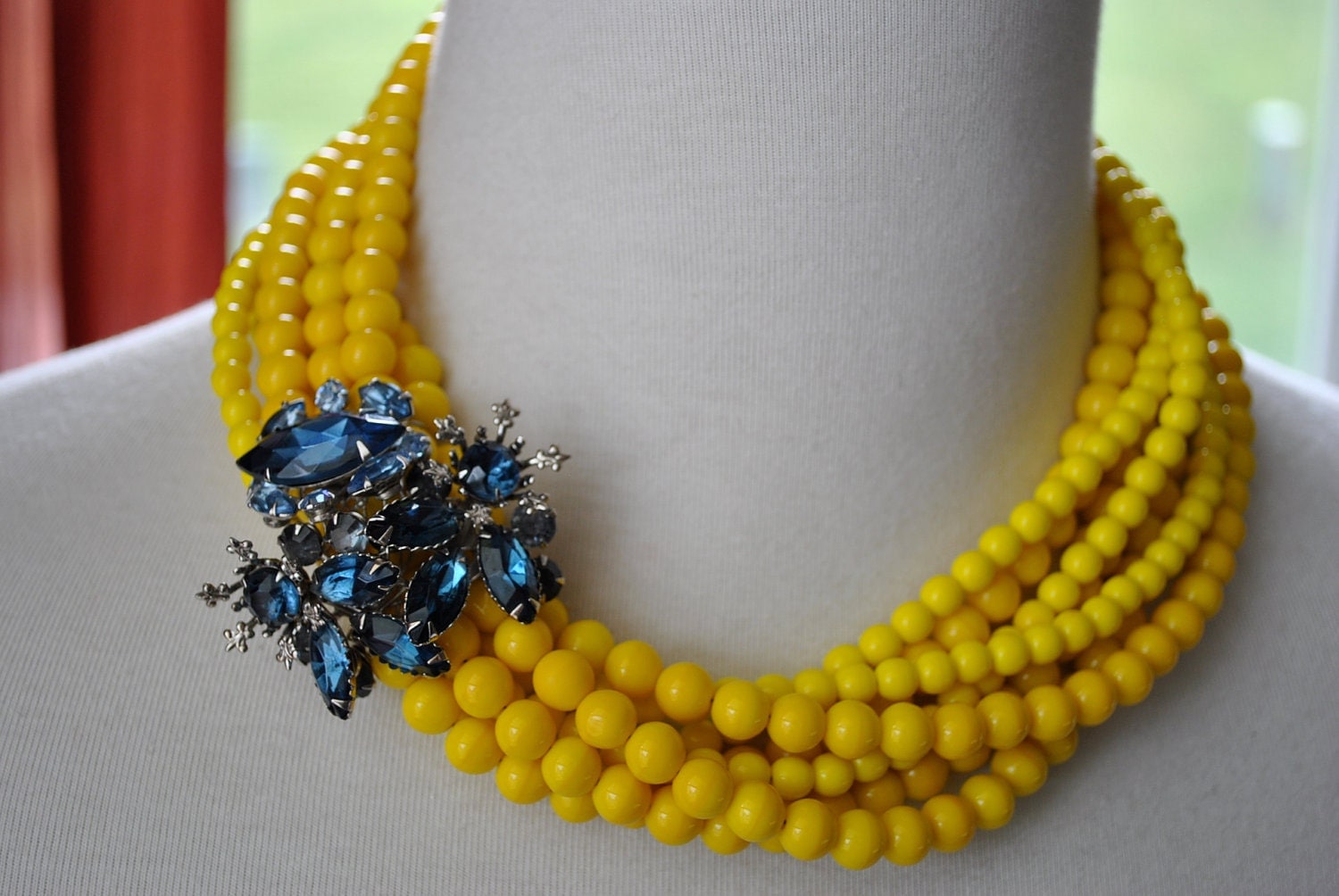 I will wear white. It's because I am a rebel from California living in the Southeast. I've noticed that there are some hard and fast rules about dressing on the East Coast and I am amazed how diligently some people follow them. Two stick out in particular. 1) No white before Memorial Day and after Labor Day. This rule seems to mainly apply to shoes, pants, dresses, and suits. Seersucker material is also included in this rule. I don't quite understand this rule, it can still be really hot and humid out here until late October, why on earth would I give up my cool breezy clothes? 2) Always wear stockings. They call this professional. I call it torture. Please tell me why I would wrap my legs in nylon when the humidity is at 75%?
If you want a little more history on the "no white after Labor Day issue" this article from Time helps explain some of it. It doesn't explain why to this day people insist on following this rule. I like following etiquette rules, I think they are fascinating and useful; but these are two rules I just don't understand.
J.Crew has a cruel marketing scheme (don't they know I am on a budget!) that I am sure is directly targeting my pocket-book. I love these shots of Russian ballerinas in cashmere sweaters and tutus. Apparently J.Crew recruited dancers from several different studios and photographed them all in the Mariinsky Theatre (Kirov Opera and Ballet) in St. Petersburg, Russia. I have the perfect outfit dreamed up involving one of these sweaters which I will post at a later date! No, it does not involve a tutu. . . stop laughing.
I think I need these. 
They would go with everything I own! I promise! And I wouldn't have to buy another pair of boots in my life, ever. Mainly because I wouldn't be able to afford another pair. But aren't they amazing?
This article is a good reminder of how insensitive the world can be towards the unborn; the designer Kenneth Cole brings a whole new meaning to the phrase "treated like a handbag."
On that note, children are not accessories, their sole existence is not to make the parent/owner/bearer look good. (I run into this a lot working with schools, parents today expect their child to be perfect and do not allow for the harsh reality that not everyone has a gift for quantitative physics at the age of nine. But the shocking truth is, they don't want the child to be good at quantitative physics because the child loves math and has a talent for it, but because they want a trophy child.)
Actually, it seems that Kenneth Cole makes an unborn child have even less status than a handbag. At least a handbag, when its owner chooses not to use it, gets dusted and put on a shelf, or given away to Goodwill to someone who wants it and would be happy to carry a pleather bag manufactured in Chinese sweatshop (sorry Kenneth, I call them as I see them, in my book you've always had a reputation for making cheap products despite your exorbitant prices).  Unborn children are just ripped to shreds and tossed in a bio-hazard container. How sick and twisted.
My Mom and I were at an estate sale over the weekend, I stumbled across a Ferragamo purse towards the end of our searchings. From twenty feet away I recognized the labeling, a vintage Ferragamo, score! But when I held it in my hands, I realized the sad truth. It was ugly. Sigh. There was no way I was going to buy that, even at an estate sale price. Mom confirmed that it wasn't cute, and just Ferragamo. I guess I could have resold it, but I am not sure it would have been worth the effort. Or I could have bought it and hoped that when I used it everyone else would overlook its ugliness because it was designer, but I don't think I could have done that. It would have been like the empresses' new purse, some child at some point would blow my cover and ask why I was carrying an ugly purse.
The neat thing about estate sales is that the remind you right away that you can't take it with you. As you rummage around in someone's closet and dig through their kitchen drawers, you realize this is all stuff someone left behind because they died. Not because they went on vacation, or they just got tired of everything they owned.
Do you ever wonder what you are going to look like when you get older? I do sometimes. I hope I have silver hair: if it isn't I think I will make it silver. I've never colored my hair, but I think I would to make it a beautiful shade of silver when I am older.
These thoughts were inspired by these pictures via Ten Thousand Places.